Sneakers of the Week: Air Jordan 3 "True Blue" and Retro Kickz Mix
(Don't Forget to Pause the Playlist on the Right to Preview Mixx Below)
We All Know What Time It Is By Now!
Another Retro Kickz Release...
The "True Blue" Air Jordan 3 is undoubtedly the most anticipated Jordan

retro

expected to release in the coming weeks. While we await its June 4 release, we now have extremely detailed photos of this shoe. If you recall, the Air Jordan 3 "True Blue" released exclusively in Europe in 2009, therefore, it is expected to garner a lot of interest in early June. Is this the best Air Jordan 3 colorway to date? View detailed photos below.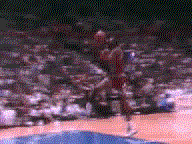 Here It Is: The #RetroKickzMixtape"True Blue 3s" Mixx Featuring Music From 1987-1988